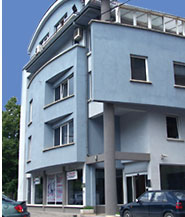 ABOUT US / Specialists
Bioteam Software team consists of high qualified specialists. Currently 25 experienced software specialists are full time available and this number easily can be increased up to 40. Additionally by project requests we employ on part-time basis software specialists from Bulgarian market (high educated, experienced and English speeking).
There are young specialists in company as well. All of them have University degree and have graduated from the best Bulgarian universities - Sofia University, The Technical University, etc. While working on international projects they have aquired great experience not only in Bulgarian but also in international teams.
From the years of work and variety of projects developed the company has accumulated considerable experience in dealing with different operating systems, databases and software development environments as follows:
Operating systems:
MS Windows, Sun Solaris, Linux, Open VMS, QNX
Databases:
Oracle (PL/SQL and Tools), MS SQL Server, DB2, MS Access

Programming Languages:
C, C++, VB, Java, HTML, Perl, PHP, JavaScript, XML

Programming Technologies:
MFC, COM, DCOM, ATL, CORBA, ODBC, OLE DB, ADO, ASP, JDBC, JSP,
Java Beans, Enterprise Java Beans, Servlets, Applets, AWT, Swing, RMI, JNI,
XML/XSLT
Case Tools:
UML, Rational Rose, ProMode, ErWin, Oracle Designer
English is obligatory working language in the company. Some of our colleagues speak another foreign languages as well - German, French and Italian. By request additional German speaking software specialists can be involved.